Week of November 17, 2023 | SSG Insights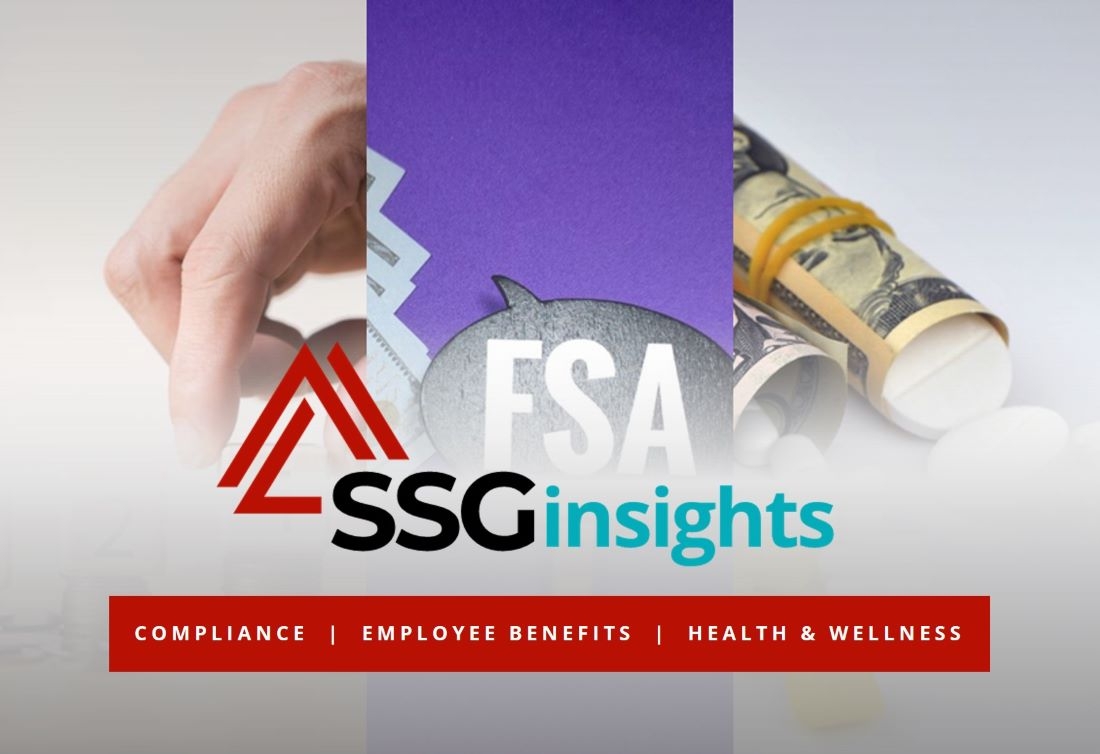 All signs point to health care costs continuing to rise in 2024. This article outlines the primary drivers of health care costs and ways that employers plan to manage them.
---
The dollar limit on employees' salary reduction contributions to a health FSA increases to $3,200 for plan years beginning in 2024. Also, the health FSA carryover limit increases to $640 for 2024. This Legal Update explains the new health FSA limits for 2024.
---
A recent report predicted that the average growth in national health expenditures would outpace average gross domestic product (GDP) growth from 2022 to 2031, at 5.4% and 4.6%, respectively.
---
Stay one step ahead with an easy-to-understand summary of these legislation highlights: Adjusted Civil Penalties, 2023 Limits Announced for HDHPs, HSAs, FSAs, Minnesota Paid Sick and Safe Leave Law, California Expands Paid Sick Leave and Question of the Month.