SSG Insights | Week of January 6th_2023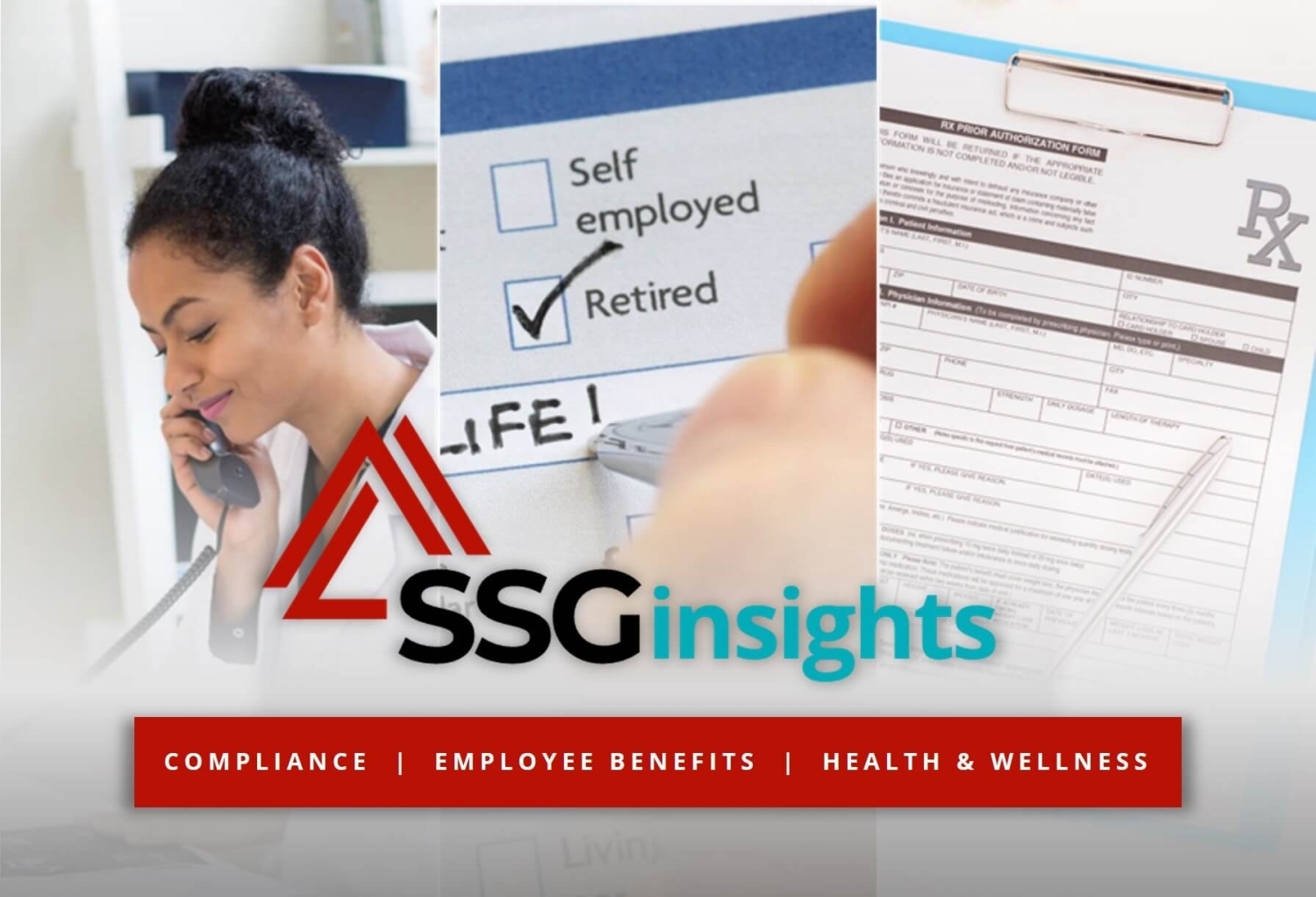 Continuing Appropriations Act Extends HDHP Relief for Telehealth Services
President Biden last week signed the Continuing Appropriations Act, 2023 (CAA 23) to provide funding for the federal government through the current fiscal year. Though many of the benefits sections of CAA 23 related to qualified retirement plans, the law also provides some relief to employers with high deductible health plans (HDHPs) that provide telehealth services on a pre-deductible basis.
---

"SECURE 2.0" Becomes Law
On Dec. 29, 2022, President Biden signed the Consolidated Appropriations Act of 2023, an omnibus bill that includes the "SECURE 2.0" legislation, referred to as such because it builds on the Setting Every Community Up for Retirement Enhancement (SECURE) Act of 2019. This Compliance Advisor explains further.
---

Submission Grace Period Issued for Prescription Drug Reporting
On Dec. 23, 2022, federal agencies released an FAQ stating that they will not initiate enforcement action against any plan or issuer that makes a good faith effort to submit their prescription drug data by Jan. 31, 2023. This Compliance Advisor explains further.
---

EEO-1 Reporting | Employer Checklist
The EEO-1 Report is a federally mandated survey that collects workforce demographic data categorized by race, ethnicity, sex and job category. Title VII of the Civil Rights Act requires employers with 100 or more employees and certain federal contractors to report this data to the Equal Employment Opportunity Commission every year. This checklist outlines key steps for complying with the EEO-1 reporting requirement.