Katie Taylor promoted to Vice President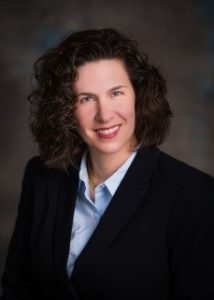 Strategic Services Group (SSG), partner of United Benefit Advisors and provider of comprehensive employee benefits solutions, dashboards, analysis, resources, and reporting tools to their clients, today announces the promotion of Katie Taylor to Vice President of SSG.
In her role as Vice President, Katie will be charged with cementing key account relationships, providing forward thinking strategy and insights, and exercising strong relationship management by leading the team and providing direction and support across the organization.
"Due to her continued and proven leadership, people management, and ongoing organizational contributions, we are thrilled to announce the promotion of Katie Taylor to Vice President of SSG," said Doug Roehm, president of Strategic Services Group.
"Katie has been here for nearly thirteen years and truly serves as the glue for the organization, acting as a formative leader in delivering quality services to our clients."
Katie joined SSG in 2004 as an Account Manager Team Lead and quickly progressed into her role of Director of Account Management. In each role at SSG, Katie has played an integral part in creating a collaborative and team-focused working environment. In her new role, Katie will continue to provide leadership and build collaborative relationships internally and externally.