Final Forms for ACA Reporting Released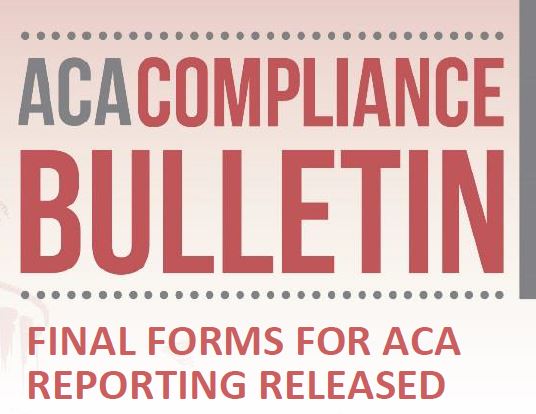 The IRS has released final 2016 forms for reporting under Internal Revenue Code (Code) Sections 6055 and 6056.
Forms 1094-B and 1095-B (released Sept. 26, 2016) are used by entities reporting under Section 6055, including self-insured plan sponsors that are not applicable large employers (ALEs).

Forms 1094-C and 1095-C (released Sept. 30, 2016) are used by ALEs to report under Section 6056, as well as for combined Section 6055 and 6056 reporting by ALEs who sponsor self-insured plans.
Minor changes were made to the forms, including the addition of two new "Offer of Coverage" codes for use on Form 1095-C. The instructions also included some clarifications to existing rules, including changes for certain transition relief provisions that are no longer available, or only available for certain months in 2016.