Week of September 15, 2023 | SSG Insights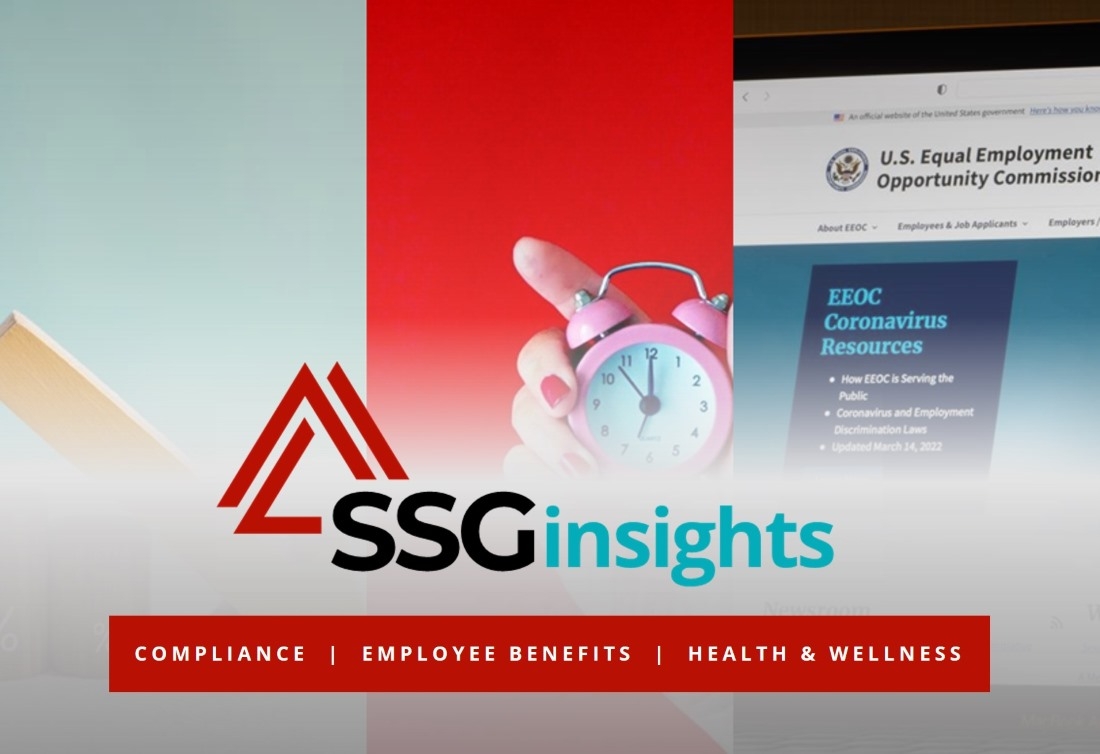 The Internal Revenue Service (IRS) recently released Revenue Procedure 2023-29, reducing the Affordable Care Act's (ACA) affordability percentage to 8.39% for plan years beginning in 2024, down from 9.12% in 2023 (which was further decreased from 9.61% in 2022). This Legal Update provides details.
---
In a world where many things compete for your attention, achieving a productive day can be challenging. Sometimes, working more hours can help you get more done, but it can also make you feel tired and stressed. Learn more in this SSG Health+Wellness Insight.
---
On Sept. 1, 2023, the Equal Employment Opportunity Commission (EEOC) announced that Oct. 31, 2023, is the date employers may begin entering 2022 EEO-1 reporting information and that Dec. 5, 2023 is the final deadline for 2022 EEO-1 Reports. This Legal Update provides more information about the announcement.
---
In this Issue: IRS Decreases 2024 ACA Affordability to 8.39%; Updated CHIP Model Notice Release; Preparing for Medical Loss Ratio Rebates; President Biden Establishes Overdose Awareness Week; and Question of the Month;