SSG Insights | Week of November 12th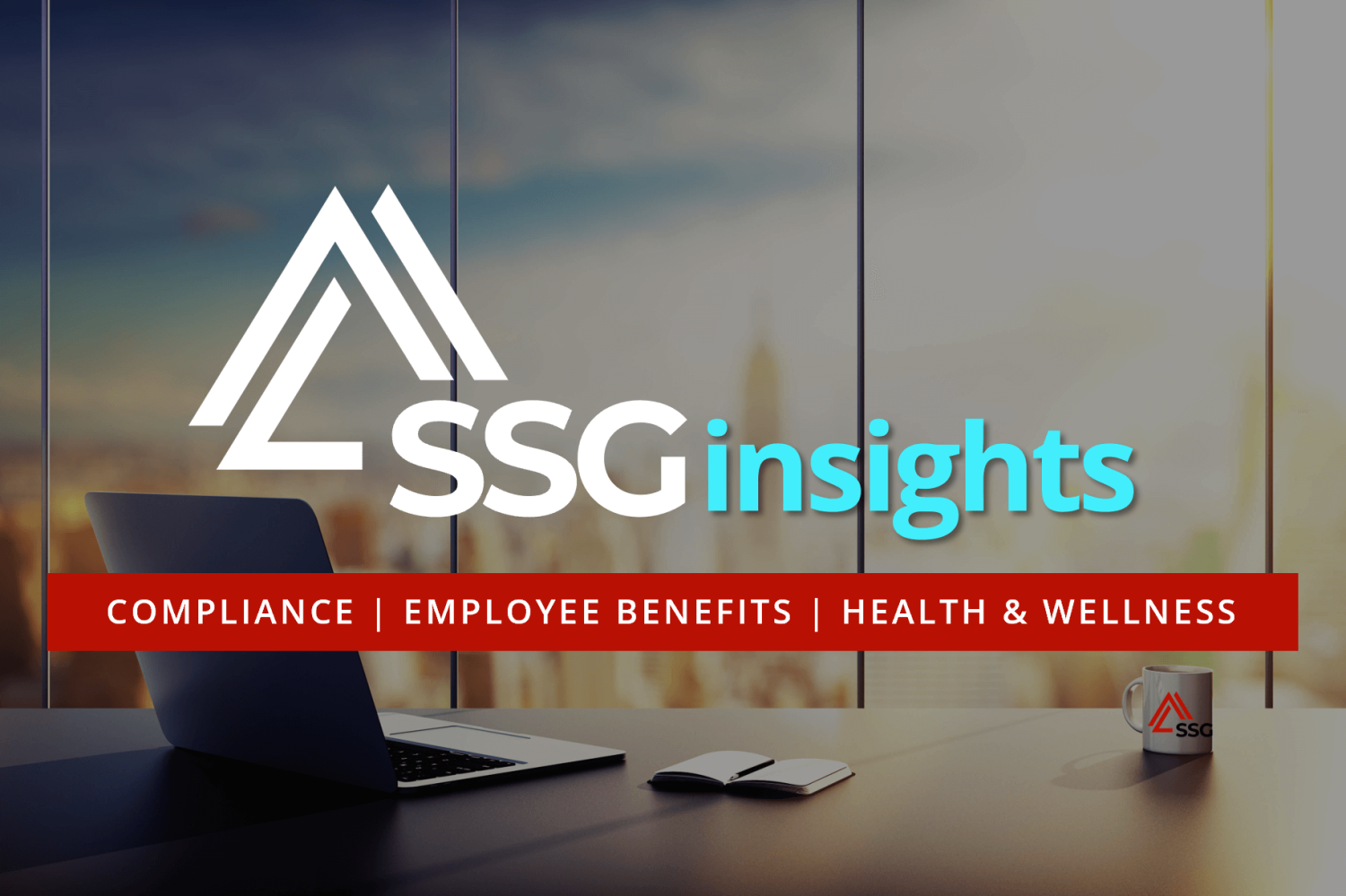 What Employers Need to Know About the OSHA Vaccine Emergency Temporary Standard (ETS)
Federal workplace safety officials just released the mandate-or-test workplace vaccine emergency rule, and employers are sure to have questions. The Emergency Temporary Standard (ETS) developed by the Occupational Safety and Health Administration (OSHA) will require all covered employers with 100 or more employees to either mandate their workforce receive the vaccination against COVID-19 or test them weekly to ensure they are not infected.
This is a comprehensive series of Frequently Asked Questions about the ETS – released November 4, 2021, and with an effective date of November 5, 2021 – that will enable you to expertly navigate this new requirement.
---
OSHA COVID-19 ETS:
Determining employee status, reporting, face-covering, and paid time requirements
On Nov. 4, 2021, the Occupational Safety and Health Administration (OSHA) announced a COVID-19 vaccination and testing emergency temporary standard (ETS) to address the grave danger of COVID-19 infection in the workplace. Affected employers will be required to comply with most provisions of the ETS by Dec. 6, 2021, and with its testing requirements by Jan. 4, 2022. It is important that applicable employers review, understand and implement these ETS requirements.
---
IRS Announces 2022 Retirement Plan Limits
The Internal Revenue Service (IRS) has released Notice 2021-61, containing cost-of-living adjustments for 2022 that affect amounts employees can contribute to 401(k) plans and individual retirement accounts (IRAs).
---
October 2021 Compliance Recap
October was a relatively quiet month in the compliance space. While we are still waiting for the U.S. government to release the guidance on broker compensation disclosures, here are the highlights of happenings in October.
Continue reading to learn more about:
HHS Guidance on HIPAA and COVID-19 in the Workplace
IRS Guidance Clarifies Application of COVID-19 Outbreak Period Extensions to COBRA Deadlines
CMS Publishes ICHRA Look-Up Tables to Help Employers Determine Affordability
Final Versions of Affordable Care Act Reporting Forms Published