SSG Insights | Week of June 24, 2022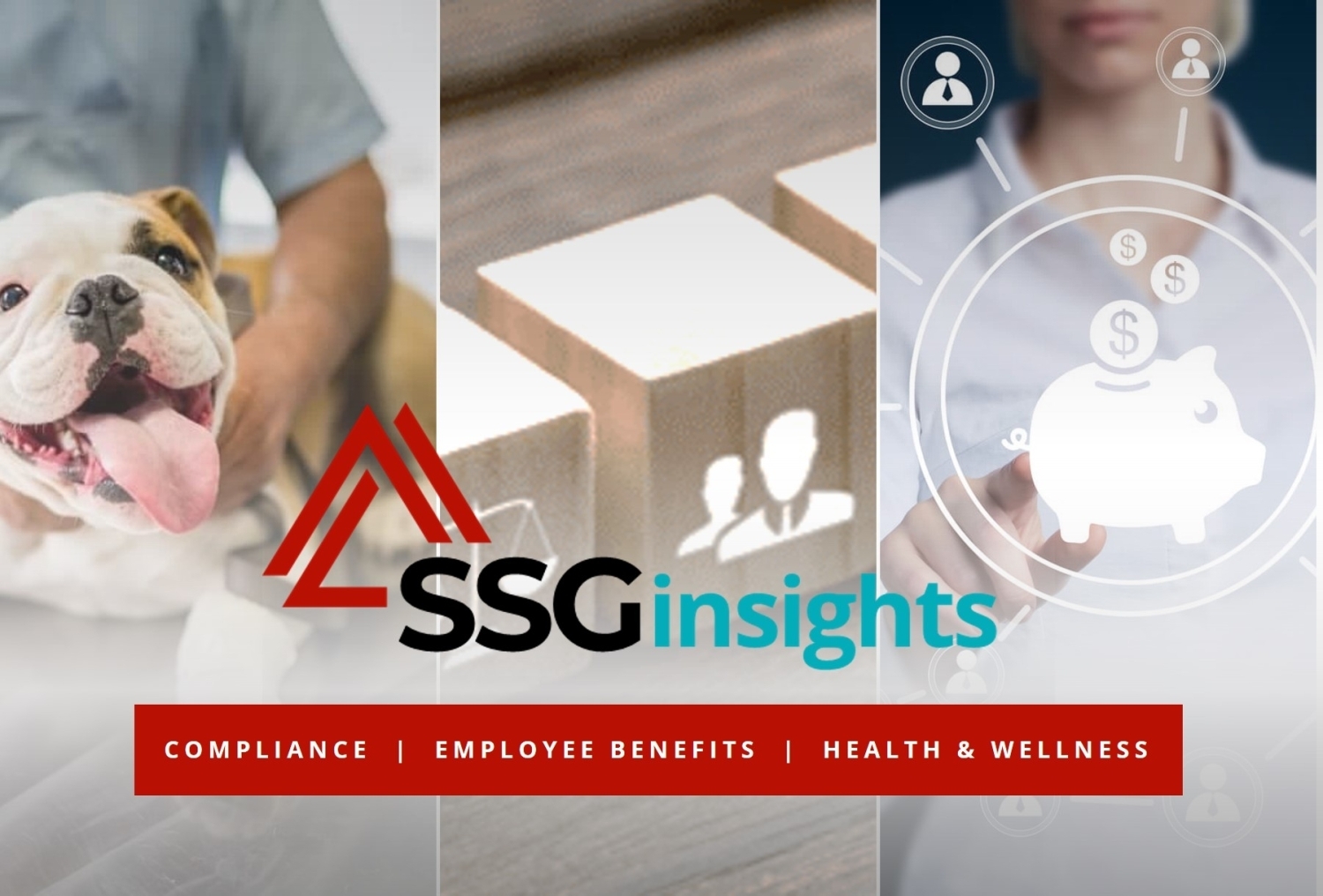 The Business Case for Pet Insurance
Gym reimbursements, hotel discounts, mental health resources, and more options in today's competitive benefits packages offer more than yesteryear's standard health insurance package. Cutting-edge companies understand that their employees are unique and that they need to provide various benefits to meet their interests and needs. One such interest to consider is the animals that patiently wait at home.
---

Pay Transparency: More than Dollars and Cents for Women and People of Color
Pay transparency is a hot topic in the employment world and is especially controversial because many companies have kept their pay practices under lock and key. However, withholding pay information puts women and people of color at a disadvantage in the workplace.
---

May 2022 | Compliance Recap
The May Compliance Recap features:
DOL Provides Mental Health Condition Guidance Under FMLA
USERRA Leave: Steps to Avoid Costly Litigation
Plan Benefit Denial Notices & Limitations Periods
Mental Health Parity Concerns in Report to Congress
Guidance to Employers Offering Leave-Based Donation Program to Assist Ukrainian Victims
Question of the Month
---

JULY EMPLOYER WEBINAR
ERISA Plan Documents: What Employers Need to Know
This 60-minute intermediate-level webinar will help employers understand the ERISA plan document requirements and gain valuable information on best practices for complying with these requirements.