August 2020 | SSG Compliance Recap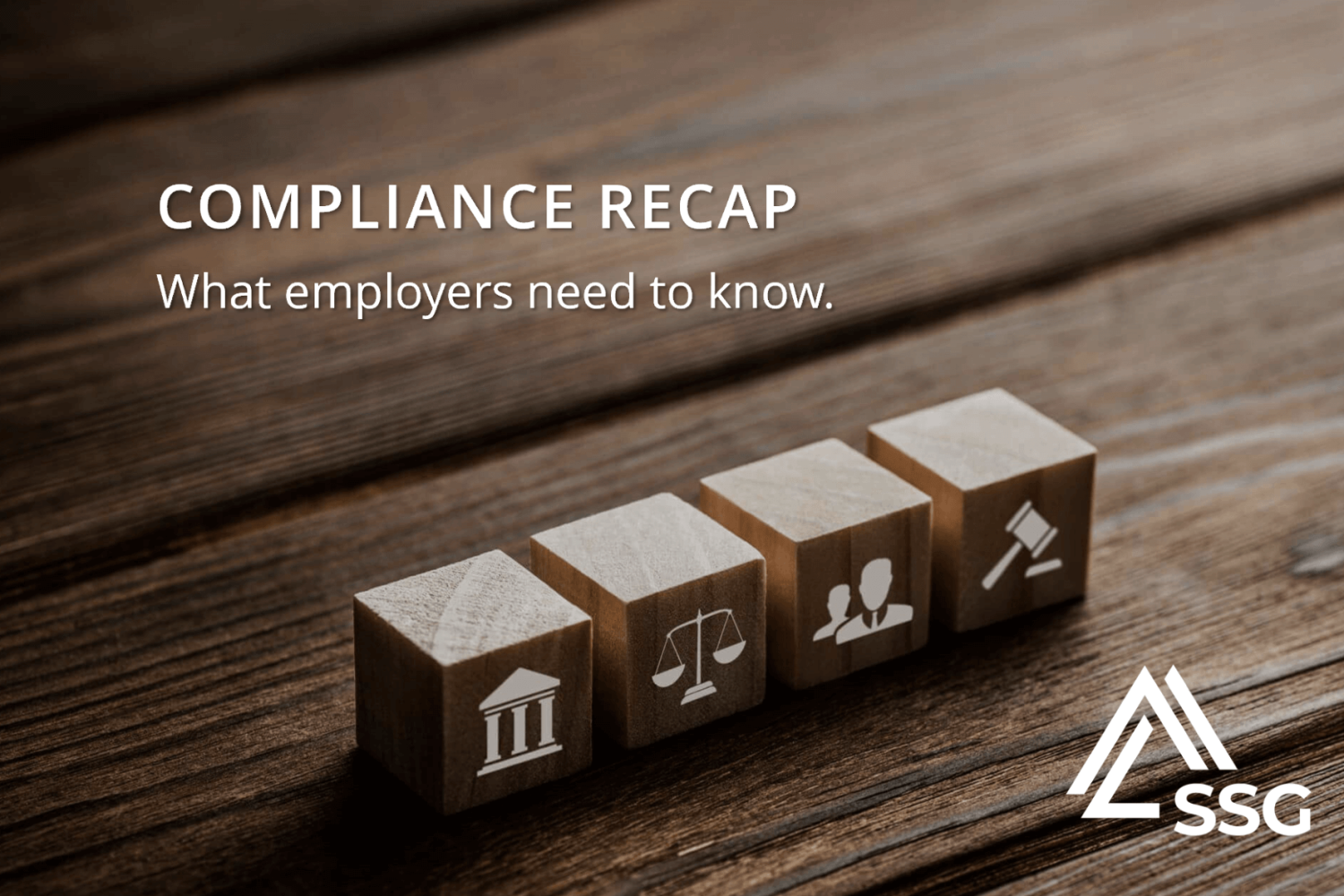 August was a relatively busy month in the employee benefits world.
The Congressional Research Service (CRS) released an updated report on health savings accounts (HSAs) that summarizes the principal rules governing HSAs and changes made to HSAs as a result of the COVID-19 pandemic. The Department of Health and Human Services Office for Civil Rights (OCR) issued amended guidance allowing health plans to use protected health information (PHI) to contact individuals who have recovered from COVID-19 regarding donating blood plasma. A federal district court invalidated certain provisions of the regulations implementing the Emergency Family Medical Leave Expansion Act (EFMLEA) and the Emergency Paid Sick Leave Act (EPSLA) under the Families First Coronavirus Response Act (FFCRA).
The U.S. Supreme Court announced the date for oral arguments in the court case challenging the constitutionality of the ACA. The Small Business Administration (SBA) released frequently asked questions (FAQs) on the Paycheck Protection Program (PPP) that, among other items, addresses which group health plan costs are considered payroll costs that are eligible for loan forgiveness. President Trump issued an executive order and memoranda that provide or extend COVID-19 relief to individuals and businesses.
The Internal Revenue Service (IRS) released leave sharing plans FAQs noting that an employer may set up a leave sharing plan that permits employees to deposit leave in an employer-sponsored leave bank. The Department of Labor (DOL) released a proposed rule on fiduciary investment duties under ERISA.
Download our August 2020 Compliance Recap to learn more about:
CRS Releases an Updated HSA Report
OCR Issues Amended HIPAA Plasma Donation Guidance for Health Plans
Federal District Court Vacates Certain Provisions of the DOL FFCRA Leave Rules
U.S. Supreme Court Announces Date for Oral Arguments on the ACA
Constitutionality Case
SBA Issues PPP FAQs
President Issues Executive Order and Memoranda on COVID-19 Relief
IRS Releases Leave Sharing Plans FAQs
DOL Releases Proposed Rule on Fiduciary Investment Duties Under ERISA